The Launch
Parenting Young Adult Children
---
During the teen years, your child became more independent in making his decisions. Some of this was much to your chagrin. As a young adult, he is still making his decisions, but should be progressing to becoming financially independent and self-sufficient.
If your young adult child is struggling (or you are irritated interacting with a basically good kid), you should watch "The Launch: The Transition from Dependent Child to Independent Adult." This course is available on this site in the Young Adult section. It consists of nine lessons and six Q&A sessions.
Are you concerned about your child's motivation for college? Are you dealing with a lack of motivation in life? Is your child "adrift" in her progress in life? Maybe your child is way off track or he is just "going with the flow." Regardless of how your young adult child is doing, "The Launch" will help you have a positive influence on your child and build/repair your relationship...
---
Classes by age
How to develop children's skills
Love, Laughter, and Limits
This stuff really works! Why?
---
Love, Laughter, and Limits (LLL) teaches you practical ways to be a warm, positive, and happy parent.
But it works because it is based on extensive research. What makes LLL unique is that it is based on both the fundamental research in the science of human behavior and broad research in child development, psychology, and other fields. We all want to have a happy family, where we can enjoy a wonderful family experience. We want to be a loving, caring parent and have close relationships with our children.
This is much easier for you to do, if your children generally behave well. As I work with parents on their individual parenting challenges, I am always impressed at how quickly and positively children respond. It is the behavior science perspective that makes this stuff really work! But behavior science research is based on short-term studies, and parenting is a long-term proposition. The broad academic research is critical to know what issues are important...
---
Baby's
Temperament and Personality
---
A baby's temperament is largely determined by the baby's genetics.
Some babies are easy going. Other babies seem to be a bit shy (or slow to warm up to strangers). Other babies could be classified as difficult, and they fuss and cry more and are harder to soothe. Temperament (at least the part due to genetics) is fairly constant. Another contributor to temperament is the parenting/caretaking of the child.
One time we had a friend care for my son while I went to work, because my wife was ill. The inexperienced mother who cared of him the first day was frazzled when I picked him up. Nicely, she said that it had been a really rough day. The next day an experienced mother who took care of him. She said that he was one of the easiest and most agreeable babies she had ever seen....
---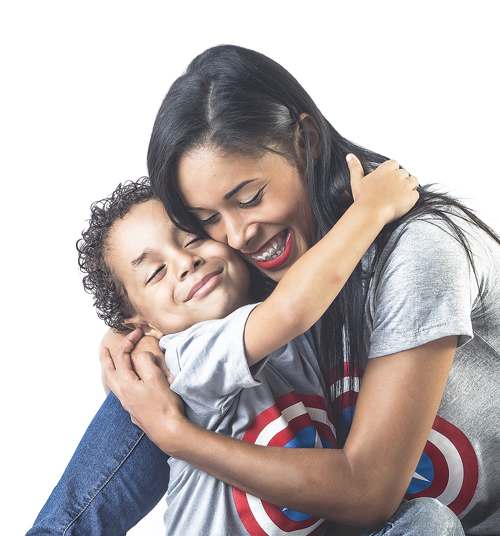 Research on Learning that Begins Before Birth
---
Even before an infant is born, she is learning by becoming familiar with the sounds and smells she is experiencing. An infant will respond preferably to the rhythm of her language immediately after birth, compared to a rhythmically different language...
---
Research on Colic
---
Colic is excessive crying in infants, with no physical symptoms. About 1 in 6 families consult their doctor about colic. Colic is typically defined as crying for at least 3 hours per day, for 3 days per week, for 3 weeks. There have been many research studies testing various treatments for ...
---
When do infants start operant learning
---
Operant learning is a technical way of saying, "cause and effect learning." This type of learning accounts for the vast majority of human behavior. We learn to do the things that work for us. We learn to use a key to start a car....
---
Important Books for Parenting
This is  a great parenting book.  I highly recommend it.
This too is a great parenting book and very easy to read.
This book helps you teach children to be honest, kind, polite, helpful and more.  I think it is good for ages 4-8.
Sign up to stay updated
---
---
[contact-form-7 id="26" title="Newsletter"]